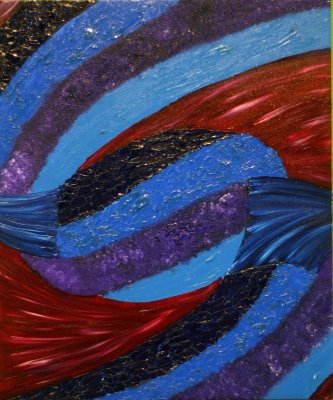 [image used by courtsey of Fai Zakariah]
Adrift! (Chamber Concerto no.1) - dectet - 2008
duration 16 minutes
Adrift! is a substantial single-movement chamber concerto for ten players. It borrows material from an earlier, long since discarded string quartet (Imber Song - RVW Prize 1985). A poem by Emily Dickinson (again!) seemed to encapsulate its main ideas, though this was only found after composition was complete. The mood is of "movement into the unknown" (sometimes energetic, sometimes uncertain) and an unresolved tension between anxiety and passionate outbursts of emotion. The piece has a strong melodic thread, but dance and my characteristic harmonic palette are also central elements.


Adrift! A little boat adrift!
And night is coming down!
Will no one guide a little boat
Unto the nearest town?

So Sailors say - on yesterday -
Just as the dusk was brown
One little boat gave up its strife
And gurgled down and down.

So angels say - on yesterday -
Just as the dawn was red
One little boat - o'erspent with gales -
Retrimmed its masts - redecked its sails -
And shot - exultant on!

Scoring: flute, oboe, clarinet, bassoon, horn in F, 2 violins, viola, 'cello and double bass
If you have arrived at this page from a search engine (e.g. Google) and cannot see the menu system, please click here.