Michael Bell
Michael Bell is a pianist with an excellent technique. His playing was notable for its fluency and clarity.

[The Daily Telegraph]

His performance was a brilliant technical achievement and, more than that, a convincing characterisation.

[The Guardian]
Michael Bell studied at the Royal Northern College of Music with Derryck Wyndham and Sulamita Aronovsky at the State Academy of Music in Warsaw, having been awarded the Chopin Fellowship by the Polish Government.

As a consequence of winning several awards and prizes including the prestigious Epinal Competition in France, he has given numerous performances in Europe, Africa and Australia.

Michael Bell's extensive solo repertoire includes 25 concertos and he is also well-known as a chamber music player and accompanist. He has recently released CDs of music by Haydn, Janacek, Tchaikovsky and Grieg, as well as a new piece written for and dedicated to him by the British composer Peter Seabourne.

Michael Bell teaches piano and lectures in performance at the University of Keele. He regularly serves as jury member at national and international piano competitions.

With his recital partner Karen Radcliffe, he has been promoted by the Park Lane Group, Jane Manning, and Novello's. They held a hugely acclaimed tour in the Ukraine in 2009.

Recordings (click the

below to listen)
Tchaikovsky and Grieg
Tchaikovsky: The Seasons op. 37a

January: At the Fireside


February: Carnival


March: Song of the Lark


April: Snowdrop


May: Starlit Nights


June: Barcarolle


July: Song of the Reapers


August: Harvest


September: The Hunt


October: Autumn Song


November: Troika


December: Christmas
Grieg Sonata op.7

1. Allegro moderato


2. Andante molto


3. Alla Menuetto, ma poco più lento


4. Finale: Molto allegro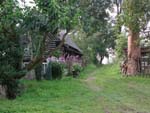 Janacek and Seabourne
Janáček - On an Overgrown Path
Book I


1. Naše večery - Our Evenings


2. Lístek odvanutý - A Blown-Away leaf


3. Pojďte s námi! - Come With Us!


4. Frýdecká panna Maria - The Madonna of Frydek


5. Štěbetaly jak laštovičky - They Chattered Like Swallows


6. Nelze domluvit! - Words Fail!


7. Dobrou noc! - Good Night!


8. Tak neskonale úzko - Unutterable Anguish


9. V pláči - In Tears


10. Sýček neodletěl! - The Barn Owl Has Not Flown Away!


Book II


11. Andante


12. Allegretto - Presto


13. Più mosso


14. Vivo


15. Allegro
Seabourne - Miniatures from Steps vol.1

Split the Lark...


The Sun - Just touched the Morning


Greeting!


Trois Petits Adieux no.1


Trois Petits Adieux no.2


Trois Petits Adieux no.3

Debussy and Poulenc
Debussy: Estampes

1. Pagodes


2. Soirée dans Grenada


3. Jardins sous la pluie
Poulenc 3 Novelettes

Novelette in C major (1927)


Novelette in Bb minor (1928)


Novelette in E minor (1959)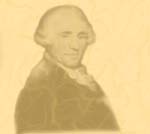 Haydn
Sonata in C minor Hob.16/20


1. Moderato


2. Andante con moto


3. Allegro
Sonata in E minor Hob.16/34


1. Presto


2. Adagio


3. Allegro molto
Sonata in E flat Major Hob.16/49


1. Allegro


2. Adagio e cantabile


3. Finale: Tempo di minuetto

Variations in F minor Hob. 17/6