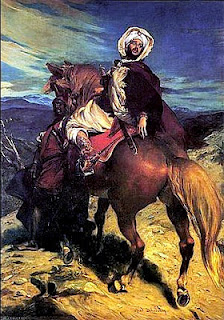 Steps Volume I - piano solo - 2001-2006
Details page 3 (of 3) - mp3s and pdfs follow these pages
Suspended Journeys (dur. 4mins)
I. 19 - II. Black - III. A Touch
Dating from 2003-4, this set tries to combine the idea of forward movement with a paradoxical sense of stasis - journeys that have become becalmed as they each tread something of a wheel.
19 has an element of primal surge (as befits its partial inspiration - Rilke's Sonnets to Orpheus Bk1 no.19). It wells its way up from the depths, using the E flat and A tritone as harmonic generator, striving towards something that it will one day be, and yet already is. The rhythm is driving and obssessive, but grace and radiance cohabit with drama and dynamism. Black is an extended nocturne-like piece. This night journey rocks only slowly forward - perhaps a return vision of the funeral gondola of Still. A Touch is a toccata, employing much change of accent and metre; full of energy but nevertheless struggling to escape the same harmonic pre-occupations as the other pieces.
El Suspiro del Moro (dur. 12mins) was inspired, as so many pieces have been, by the magical achitecture and history of Granada. Its title stems from the legend of King Boabdil, the last Moorish king, who on being ousted by the Christian reconquerors is said to have looked back from a distant hill over his beloved, now lost city and sighed (indeed wept - his wife mercilessly chiding him, the while!). My piece is a lament, with bitter, melancholy, reflective, passionate, trance-like dancing twists. It is dedicated to the young Croatian pianist Ivana Vidovic with the première originally planned for the Festival Iberica in Brno in August 2007 - [addendum: sadly this festival was "postponed" and the piece has never, to my knowledge, been played].
If you have arrived at this page from a search engine (e.g. Google) and cannot see the menu system, please click here.