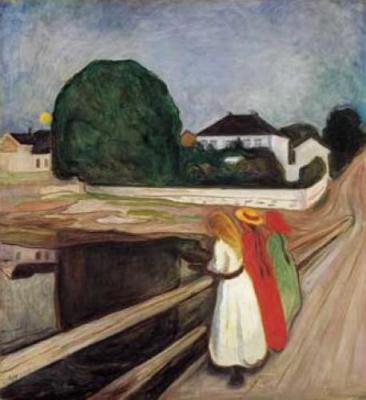 Phantasy Caprices (Chamber Concerto no.2) - dectet - 2009
duration 18 minutes
This work was written quickly (in a month!) by invitation of EMFEB (a flexibnle ensemble for which I had been invited to be a resident composer). It was intended for a mini-festival at the Rosemary Branch Theatre - Big Music for Small Spaces - with a brief to create a response to a Mendelssohn work written in, or for, London. Stretching the point slightly, his piano work Phantasien oder Capricen op.16 was chosen (written in Wales and Surrey, but printed in London, during a break from his 1828 concerts in the capital).
"My stay with the Taylors was one of those events which I shall never lose from memory ; It will always be a flowery spot, a kind of oasis, with meadows and wild flowers and murmuring of brooks over the pebbles. We became real friends, I venture to think; at any rate, I acquired a great liking for the young ladies, and I think they liked me, too. We were extremely jolly together, and three of my very best piano pieces I owe to them."
The Mendelssohn piano set was written as a trio of presents for three girls with whose parents he had stayed. Each was inspired by a gift of flowers. It seemed only proper that the same three young ladies' initials ("A", "H" and "S") should provide the titles for my movements. A fragment of each of Mendelssohn's pieces provided a seed, but there was certainly not the intention to imitate his style or to rework his music (alla Stravinsky's Pulcinella etc.). There is a little further cross-referencing between them in the central piece, and one "moment of madness" in the first when a "collision" takes place between a raft of simultaneous quotations (not all Mendelssohnian).
The first movement is initially, richly 'blossoming', but with a building, bubbling movement, and at its climax a vigorous frenzy. The second, a scherzo, attempts to capture the lightness of touch in such movements for which Mendelssohn was famous, though it uses somewhat more kaleidoscopic, fragmentary means to surround a fiery central "trio". The finale is a melancholically contrapuntal, but with warm horn and piano interludes. There is a sonorous climax before it dissolves into a gentle reminiscence. Mendelssohn called his movement The Rivulet and perhaps my movement matches that idea with its own meanderings...
Scoring: flute, oboe, clarinet (A), bassoon, horn, violin, viola, 'cello, double bass, piano
If you have arrived at this page from a search engine (e.g. Google) and cannot see the menu system, please click here.