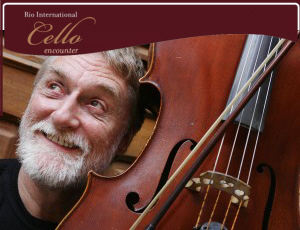 On the blue shore of silence - duo for 'cello and piano - 2007
duration 24 minutes
1 Allegretto - Whether my bark went down at sea
2 Cold, bitter - Tu m'oublies
3 Jittery - Two butterflies
4 Saturated, sultry - Des roses sur la mer


"Hay que buscar cosas oscuras, en alguna parte de la tierra,
a la orilla azuldel silencio o donde pasó como un tren la tempestad arrolladora..."
[Pablo Neruda]
"Let us look for secret things somewhere in the world,
on the blue shore of silence or where the storm has passed like a train..."

This work was commissioned by David Chew for The Rio 'Cello Festival, Brazil in August 2007, and played there by Lars Hoefs and Miriam Braga.
The title of my duo is that of the above poem by Pablo Neruda, also the collection from which it comes. I was unaware of the collection when I wrote the piece, remaining so even after I found and used this quotation. I then bought the volume - how strange to find the first poem of the set to be called El Mar - Sea, and the second Nace - born ~ my name! Some things were just meant to be!
The work uses material from four of my songs, recomposed afresh, rather in the manner of Mahler's symphonic reinvestigations of his Knaben Wunderhorn set.
The songs chosen all refer to the sea, though it is not the central image in any of them. In the first (from September, Just Septembers) questions are posed about 'my bark' (ship) - did it fail? - reach foreign climes? - and so forth. The material is unsettled with a certain seriousness, even slightly sternly so. In the second (from Sappho Songs) bitterness and longing are intertwined as the faithless lover is rebuked, the mirror of the waters acting as metaphor. Two butterflies skit in somewhat jittery manner over the sea in the third (from The Garden in the Brain) - this movement is entirely pizzicato for the 'cello. Finally the saturated, sultry atmosphere of Sappho/Renée Vivien returns (from Sappho Songs) with a dream of roses on the sea at evening.
This work has since been played by dear friends Orsolya Vági with Sayaka Kubota in Budapest's Óbudai Társaskör, and Olga Shutko with Miroslav Dragan in the Philarmonic Hall, Lviv.


If you have arrived at this page from a search engine (e.g. Google) and cannot see the menu system, please click here.